Weedmill - Torben - Mellow Yellow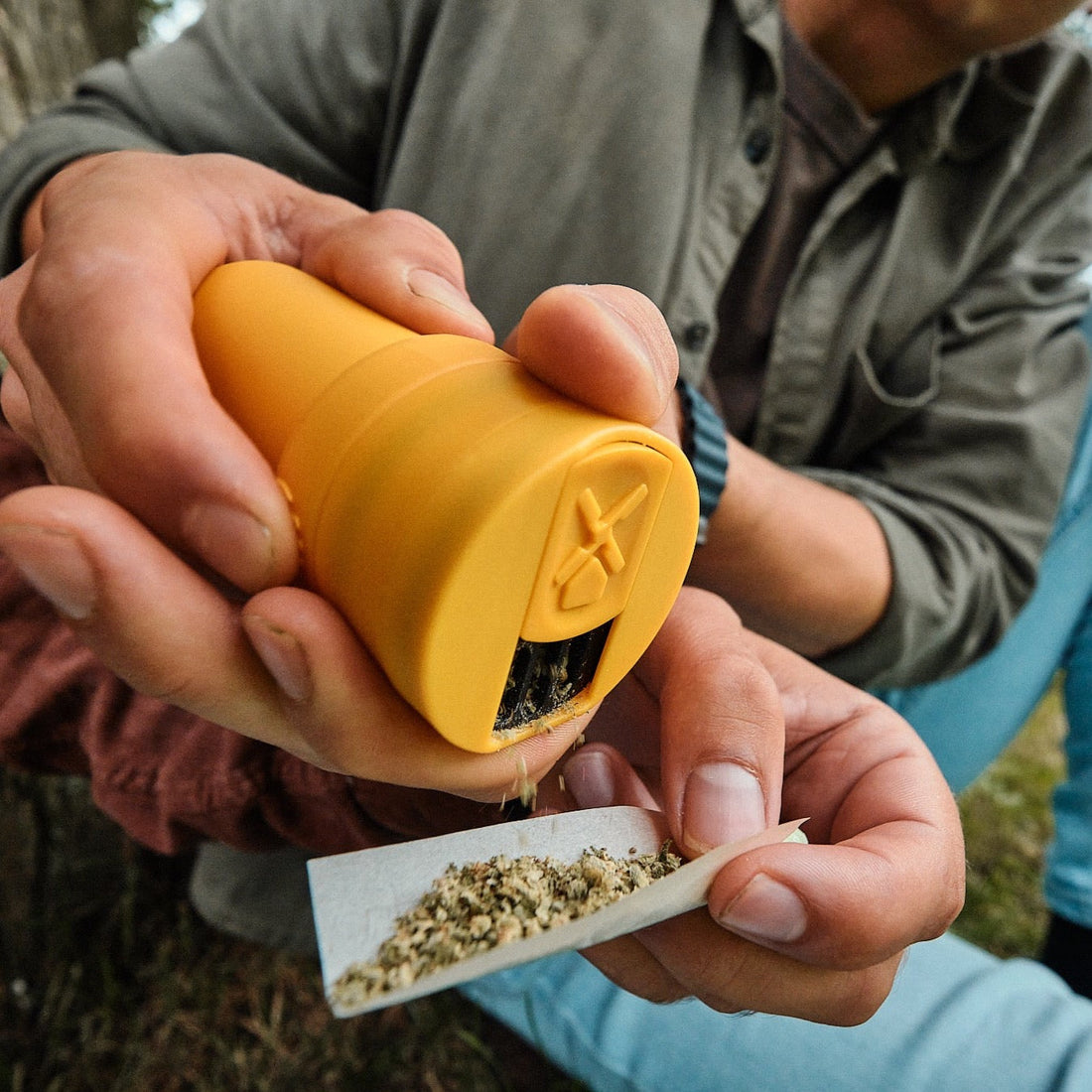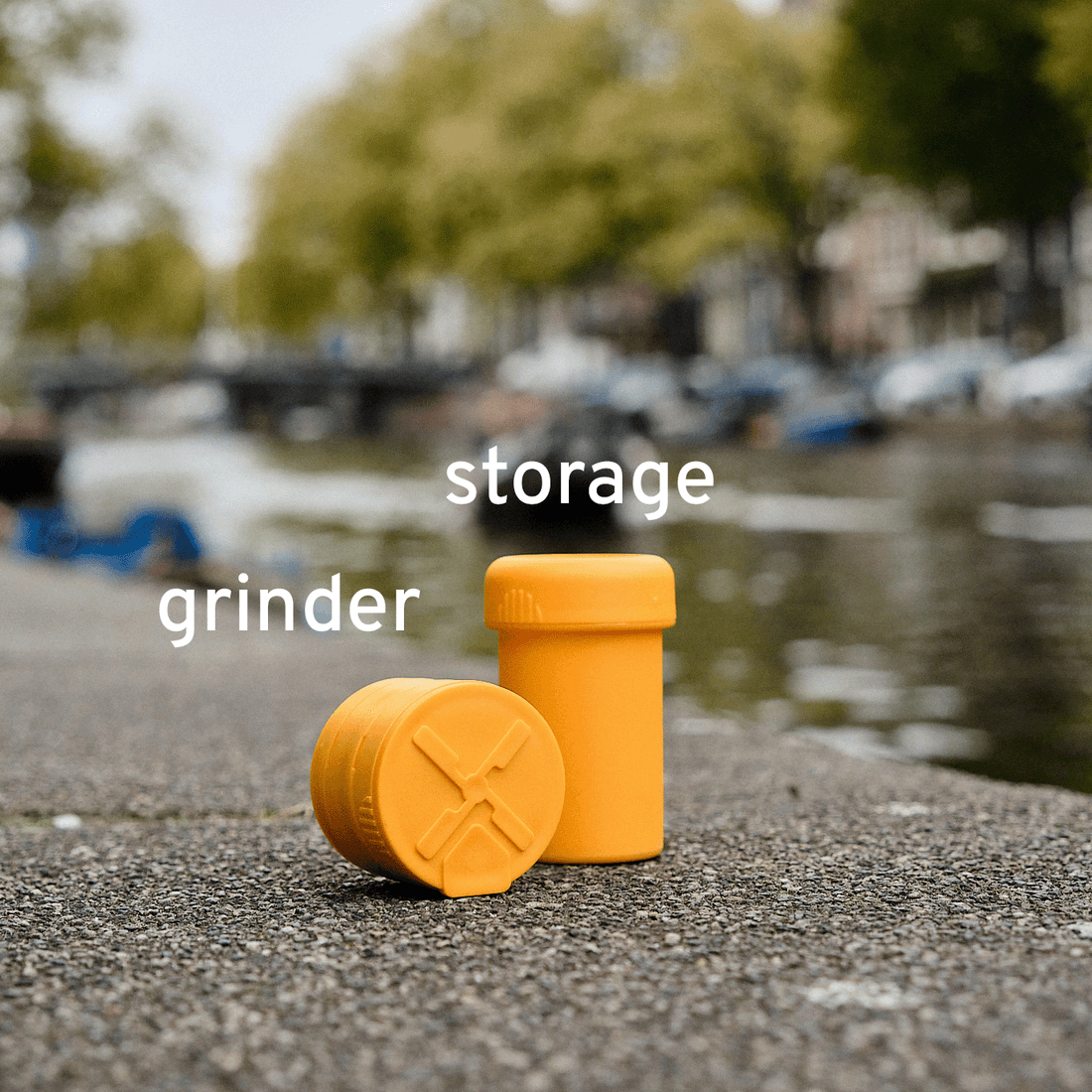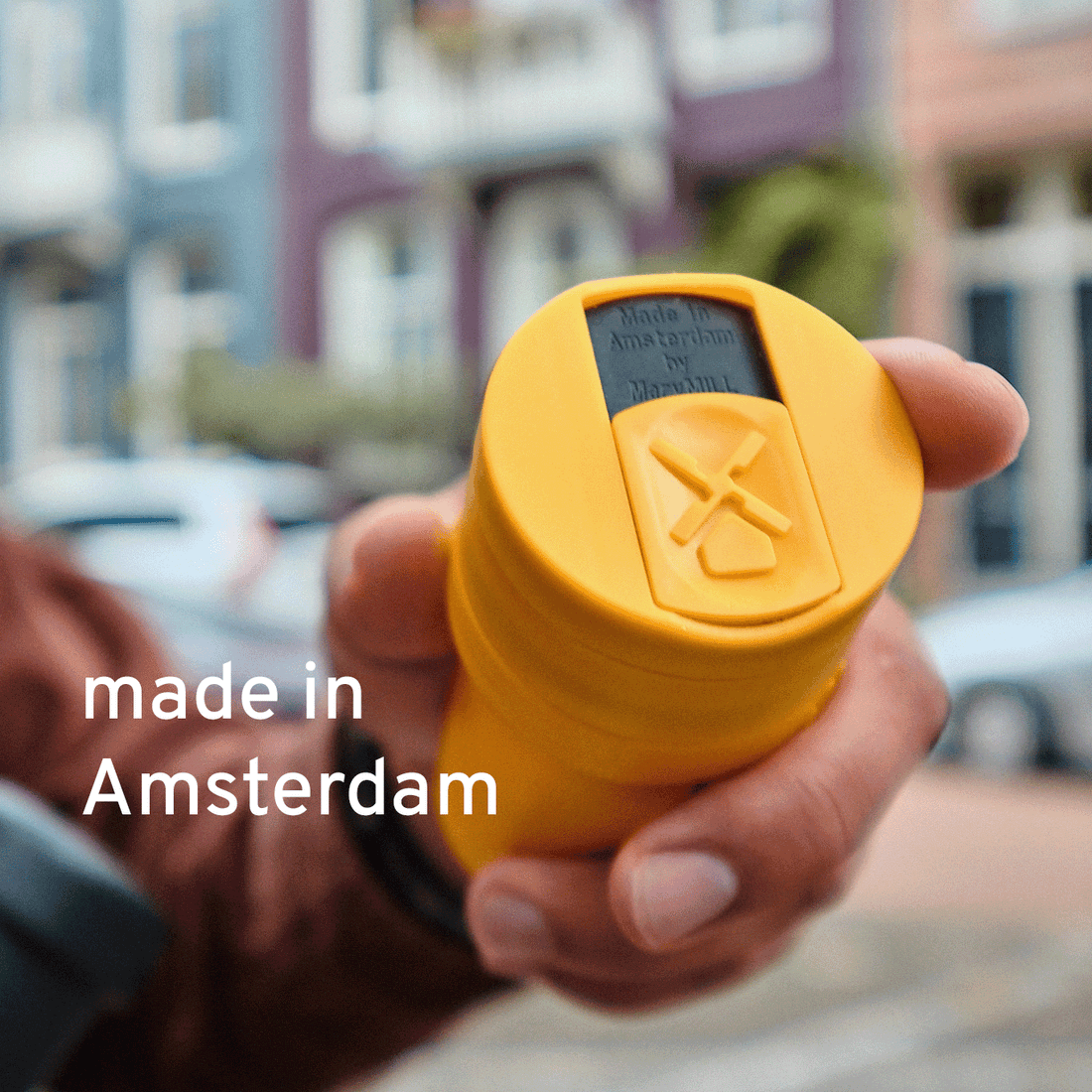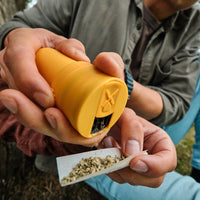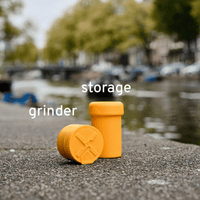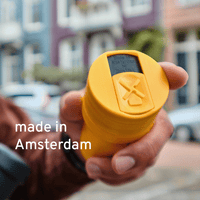 Weedmill - Torben - Mellow Yellow
Includes: A grinder, a storage, a lid for both of them and a divider.
Order on a weekday before 15:00 = same day shipping
 30 day money back guarantee

 Made in Amsterdam
👇 More photo's here
On the Go: A portable mill
Or collect in the to-go cap like a normal grinder
Combine the two lids for a tiny storage
Make herbal blends with the divider (removable)
More Than a Grinder
The Weedmill is a thoughtfully designed accessory, intended to streamline and enhance your preparations at home and on the go, with maximum convenience. 
 Super convenient
Fast in use. Will not stick. Dishwasher friendly.
 Fluffy result
No Powder. Good air flow. Happy terpenes.
 Adapts to your need
At home. In the wind. Or undercover 
Meet the Weedmill: Fill. Mill. Enjoy.
The Weedmill consists of ten parts made from four different materials. 
The outer parts are made of >66% recycled polypropylene for flexibility and robustness.
The knives are made from a material as strong as metal to remain sharpness for years.
The material for the slide and base for the knives has been specifically selected to ensure long term smooth operation.
The thread for connecting the Weedmill and storage is made from an enforced material for an extra tight connection.
Shipping fees per country:
Netherlands: €6,75
Belgium / Luxembourg: €9,57
Other EU countries: €13,50
UK: 18,75
Order before 15:00 on business days, we ship the same day.