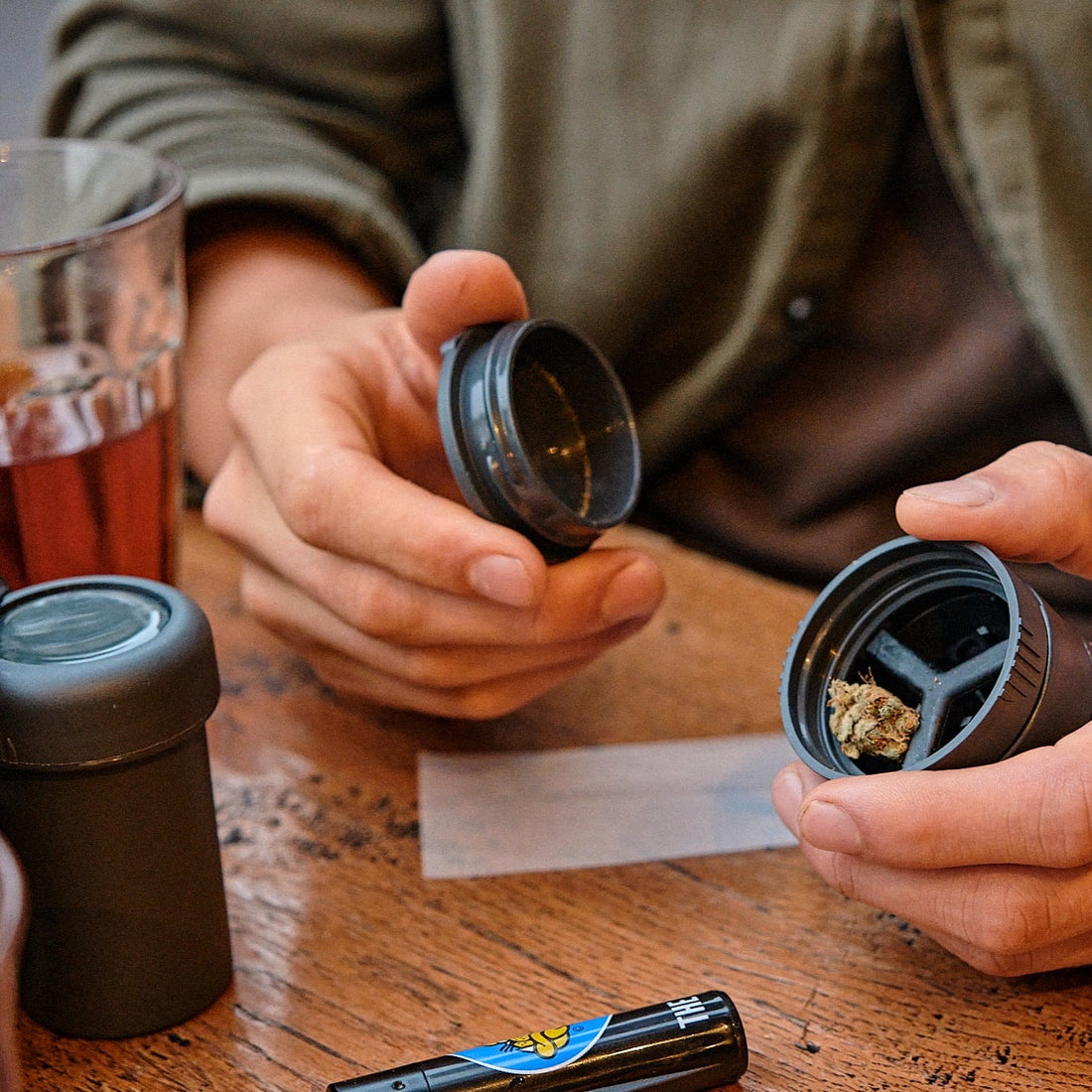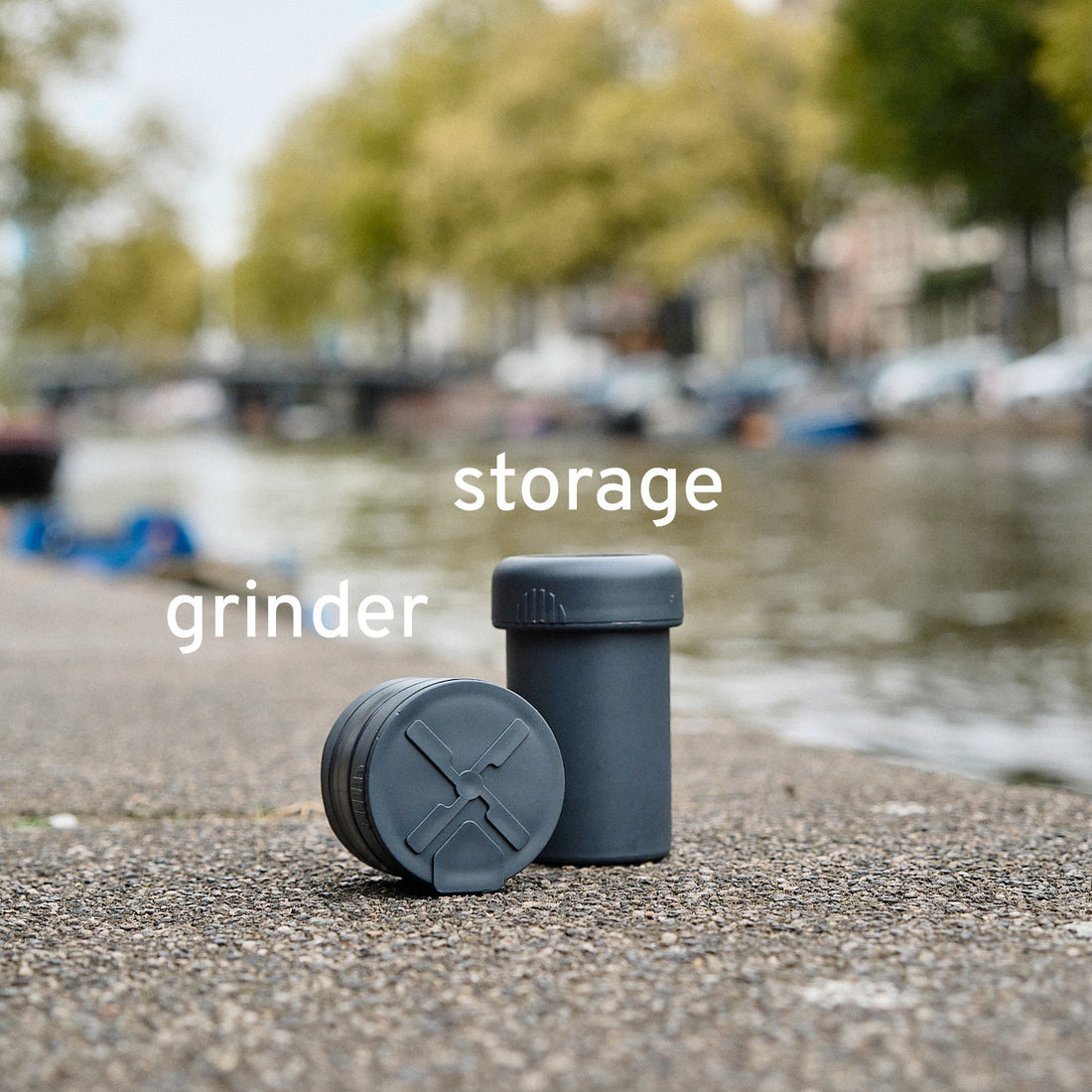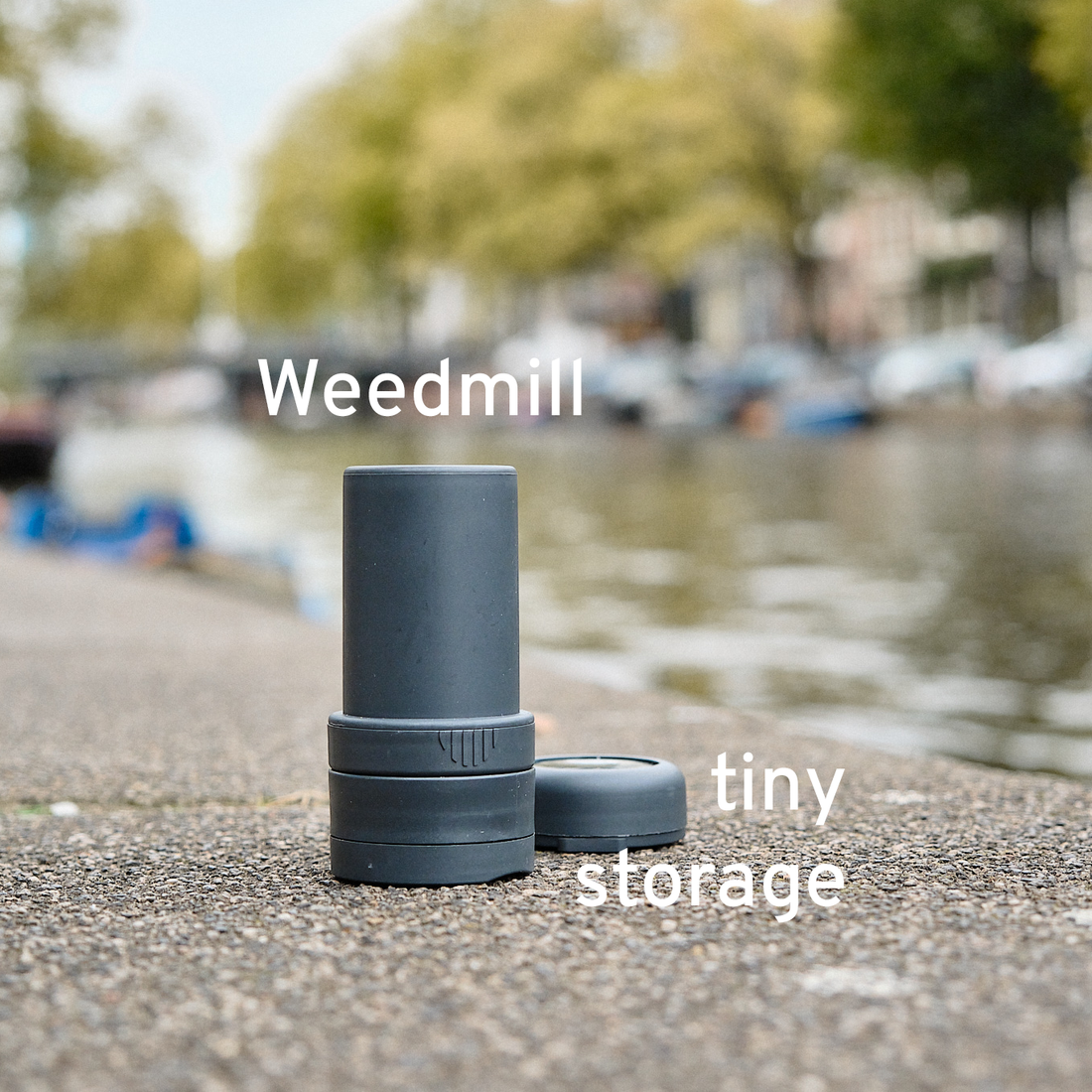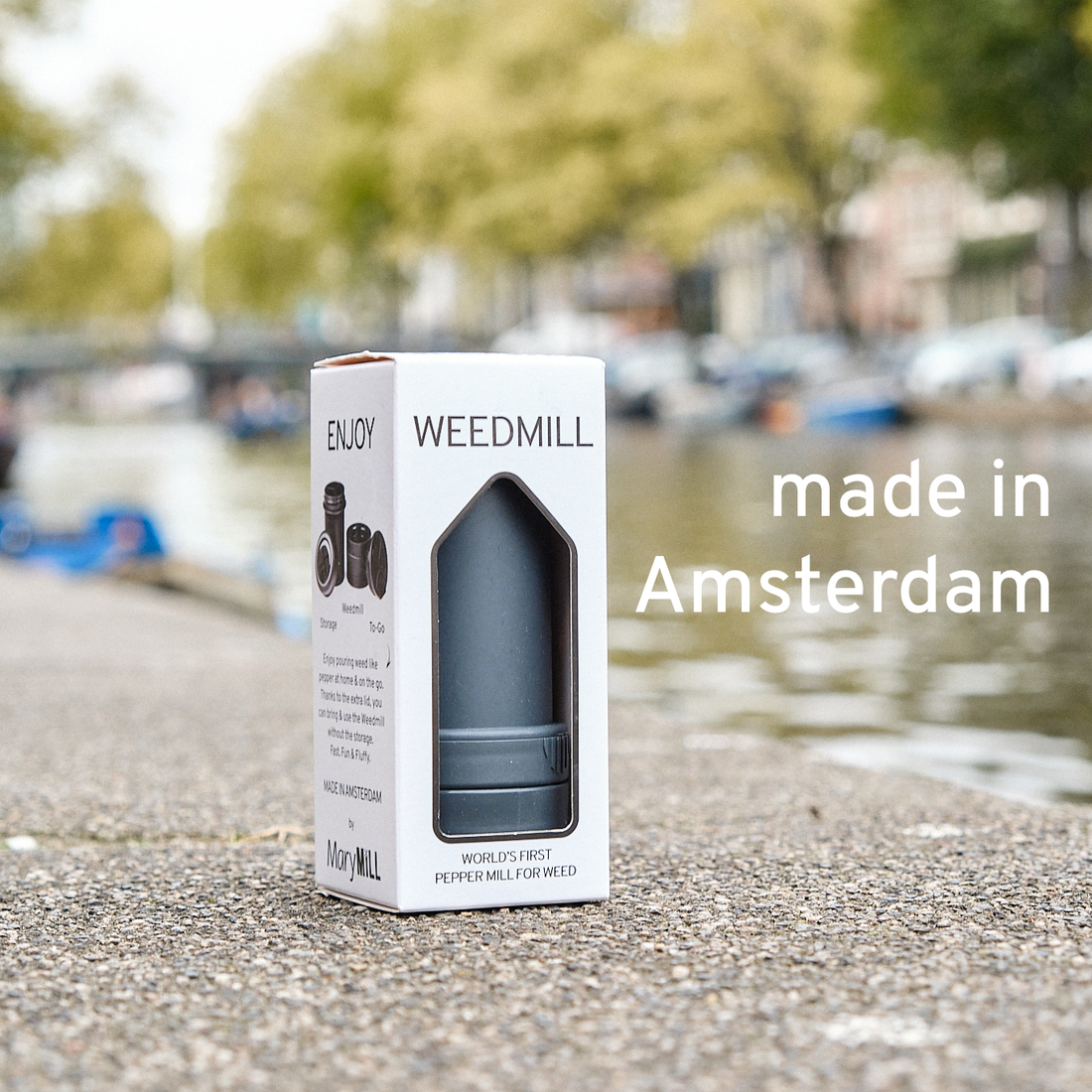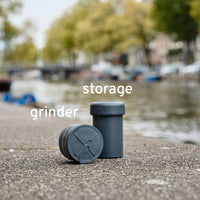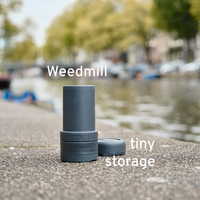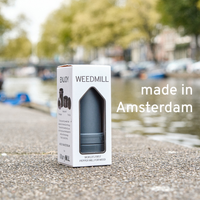 Order on a weekday before 15:00 = same day shipping
 30 day money back guarantee

 Made in Amsterdam
👇 More photo's here
On the Go: A portable mill
Or collect in the to-go cap like a normal grinder
Combine the two lids for a tiny storage
Make herbal blends with the divider (removable)
More Than a Grinder
The Weedmill is a thoughtfully designed accessory, intended to streamline and enhance your preparations at home and on the go, with maximum convenience. 
 Super convenient
Fast in use. Will not stick. Dishwasher friendly.
 Fluffy result
No Powder. Good air flow. Happy terpenes.
 Adapts to your need
At home. In the wind. Or undercover 
Meet the Weedmill: Fill. Mill. Enjoy.
Netherlands: €6,75
Belgium / Luxembourg: €9,57
Other EU countries: €13,50
UK: €18,75
Order before 15:00 on business days, we ship the same day.
Not satisfied? Money back within 30 days.
Questions? Check out our videos, or get in touch.
A typical grinder can be opened, which means weed can get between the rotating parts. This will cause stickiness. With the Weedmill, the blades stay in place and won't get sticky.
No. The kief simply comes out with the weed. Over time, some might stick to the blades, but you can easily collect it by opening the mill.
Yes, you can put it in the dishwasher on the eco-program. It's best without the blades, otherwise, it might take some time to dry in the crevices.
No. Most plastic grinders are made of acrylic, which tends to chip off. We've chosen IXEF for the blades (as strong as metal) and the base they sit in is made of HDPE (designed for smoothness). This isn't just any plastic. It's safe to grind your weed with it.
It gives you three compartments in the container. This way, you can create mixes. For instance, with CBD as a tobacco substitute.
Yes. If you want to make mixes, you can, but you can also simply take it out.